Samsung Galaxy Mega 6.3 I9200 will be amazing device, really. Samsung Galaxy Mega 6.3 I9200 has very nice specifications with many cons and some pros. You will be able to play all HD games in samsung galaxy mega 6.3 i9200 like- grand theft auto:vice city, need for speed most wanted, subway surfers, temple run: brave, temple run 2 etc etc, but these lags on your device? if yes then you are at right place, i will show you how to reduce lags in your games by an app named chainfire 3d. After using this tweak you can play these games (may lag but lag will be less like was before!): The Amazing Spider-Man, Grand Theft Auto (GTA): Vice City/3, Need For Speed (NFS): Most Wanted/Hot pursuit/Shift, Temple Run: 1, 2, Brave, Oz, Angry Birds Space, Nova, Asphalt 6/7, Gangstar: 2/Rio, Fifa 13, PES 12, Fx Guru, Where's my Water/Perry, Subway Surfers, Cut The Rope etc. So lets move out to see whats new in Samsung Galaxy Mega 6.3 I9200-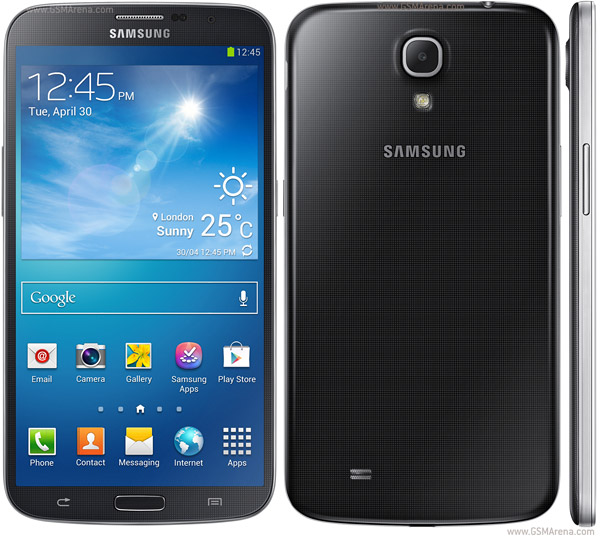 Specifications of Samsung Galaxy Mega 6.3 i9200-
Samsung Galaxy Mega 6.3 I9200 comes with 6.3 Inches screen with TFT Capacitive display which will be amazing and very good for gaming, streaming videos, watching videos/ pictures etc. It will boot with Android 4.2 Jelly Bean which will be very nice for users. 1.7 Exynos 5250 Ghz Dual-Core processor which will be amazing and fast. Samsung Galaxy Mega 6.3 I9200 will be totally flawless due to awesome processor. But you also need good RAM for it? Oh yes! Samsung Galaxy Mega 6.3 I9200 has superb RAM too! it does not have 512 MB RAM, not 1 GB too!! it has 1.5 GB RAM so, 800+ MB free RAM for sure. The camera provided in this device does not match these specifications but still very good! it has 8 MP camera with Auto Focus, LED, GEO-Tagging, Face detection, smile detection, Touch focus and also has 3264x2448 pixels resolution. Ah! the front camera is very poor! it is 1.9 MP which will give poor pictures. It supports 4G LTE, 3g, USB, GPS, Wi-Fi, Wi-Fi hotspot and other some android's feature. The external Memory (SD card/ memory card) can be expanded upto 32 GB.) It supports HTML5, RRS etc. The bluetooth version is 4.0 and not like other devices 2.0 or 3.0. It has a nice battery backup i.e 3200 so, you can play many games without worrying of battery.
Features List of Samsung Galaxy Mega 6.3 i9200-
* 6.3 inch TFT Capacitive Display
* Android 4.1.2 Jelly Bean OS
* 1.5 GB of RAM
* 1.7GHz Dual core Processor (Chipset: Exynos 5250)
* 8.0MP rear camera, 1.9MP front camera
* 4G LTE, 3G, USB, GPS, Wi-Fi, Wi-Fi Hotspot
* 3200 mAh Battery
Release Date of Samsung Galaxy Mega 6.3 i9200-
The release date of samsung galaxy mega 6.3 i9200 is
Jun 30, 2013
. So wait for this beast to roll out in market. This will really rock on market. If you are that much rich to buy it, you will surely buy it because it has amazing features.